FLORAL DESIGNS - A LA CARTE
BridleWoodBlooms' A-La-Carte floral designs are perfect for the couple looking for farm-fresh seasonal arrangements, without a need for elaborate displays, specific flowers or on-site set-up. We know how the fun in planning a beautiful wedding can suddenly overwhelm, when cost exceeds budget, and we offer our a-la-carte selections to simplify your floral planning while adding a welcome transparency to the bottom line! The process is simple - Along with your selection of our a-la-carte designs, we ask you to share with us your vision, including your wedding colors and style or mood... then leave the rest to us! Our fields are filled with thousands of heirloom and specialty flowers all bursting with their own radiant colors and textures throughout the season. Although we cannot guarantee exactly what will be in bloom on your special day, we can guarantee gorgeous flowers and will fill your order with only the finest, freshest beauties (in keeping with your details) that happen to be in bloom on our farm, on your special day!
If this sounds perfect for you, just follow the procedure below and don't hesitate to reach out with any questions.
We can't wait to get started!!
HOW IT WORKS:
READ THROUGH THIS PAGE THOROUGHLY and check out our on-line portfolio of floral designs HERE

SUBMIT YOUR ORDER (minimum $400): Complete the A-La-Carte Order Form and submit it to us via email at info@BridleWoodBlooms.com with your wedding date and name in the subject line.

ESTIMATE: Within a week of receiving your order, we will email you back your floral estimate, based on your preferences.

SEND CONTRACT & DEPOSIT: Once your order is confirmed, please send a non refundable deposit of $200 along with your signed contract, to hold your date on our calendar. Your deposit will be applied toward your final balance

CHANGES: Subtractions to your order may be made up until 6 weeks prior to your event

ADDITIONS: Additions may be made up until 4 weeks prior to your event.

FINAL INVOICE: We will send you your final balance, with any adjustments, and your final payment is due, post marked 2 weeks before your event. Checks (payable to 'BridleWoodBlooms') and cash preferred. PayPal payments incur a 5% processing fee.

Your order will be carefully packed and available for pick-up at our farm studio, during set times. All vases are included in price and yours to keep. Delivery is available, for an additional packing fee of $50 + $50/vehicle/hour, but does not include set-up.
A-La-Carte FLORAL SELECTIONS
$175.00/ea -Beautiful Garden inspired Design
$250 - Hand tied, romantic cascade
$100.00/ea - A small version of the bridal bouquet, silk ribbon additional, see below
$25.00/ea - just a focal flower and greens in harmony with the bride
$85.00/ea - Romantic floral halo for bride $55.00/ea petite halo for flower girl or junior bridesmaid
$18.00/ea - Petite floral accent for gentlemen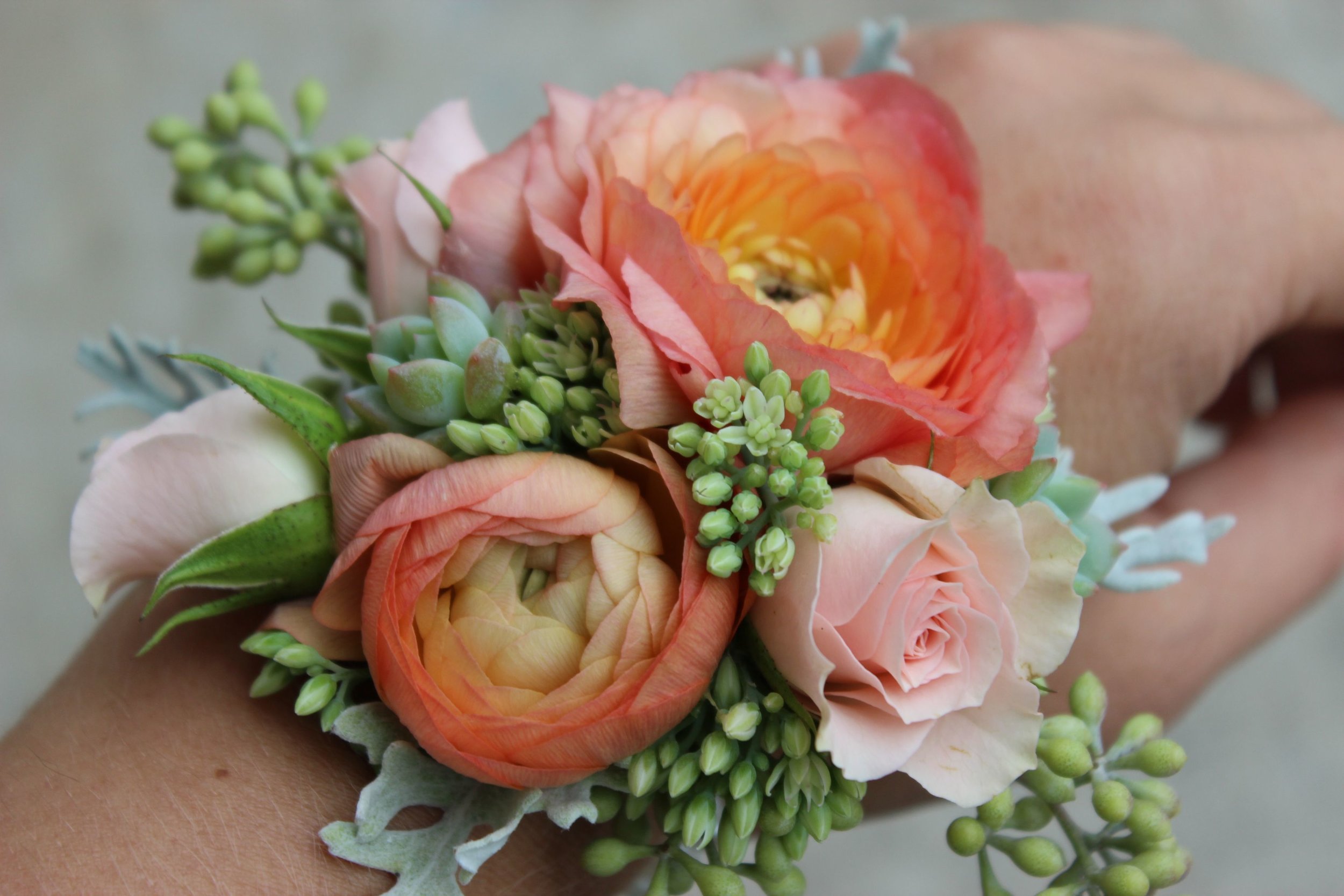 'Snap-Cuff''
Wrist Corsage
$32.00/ea (shoulder pin on = $20)
$27.00/ea - petite bundle of blooms to hang on chairs to decorate isle
$65.00/ea - Gorgeous garden style centerpiece for 8 person round table or interspersed with vintage bottles down a long kings table
Vintage bottle collection w flowers
Small assortment of 3 bottles $22.00 Sprinkling of 5 bottles $36.00
Perfect for cocktail tables or a scattered along bar or down kings table, or grouped as a centerpiece.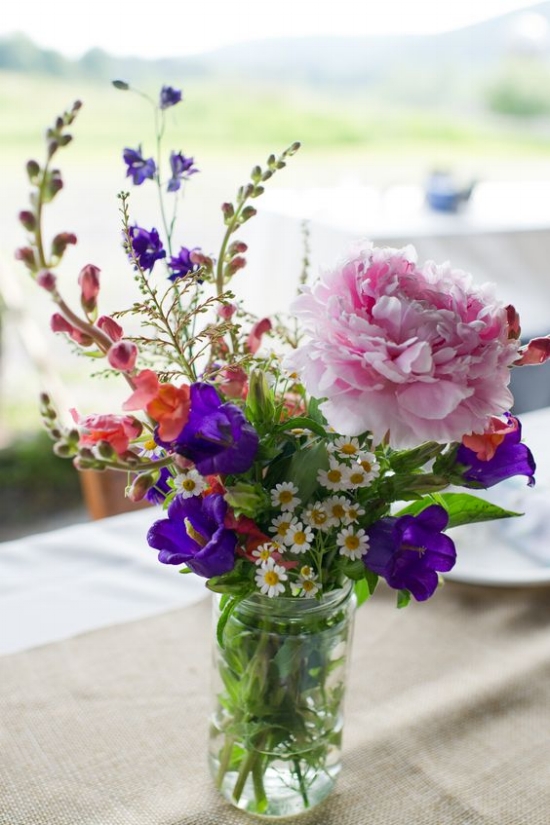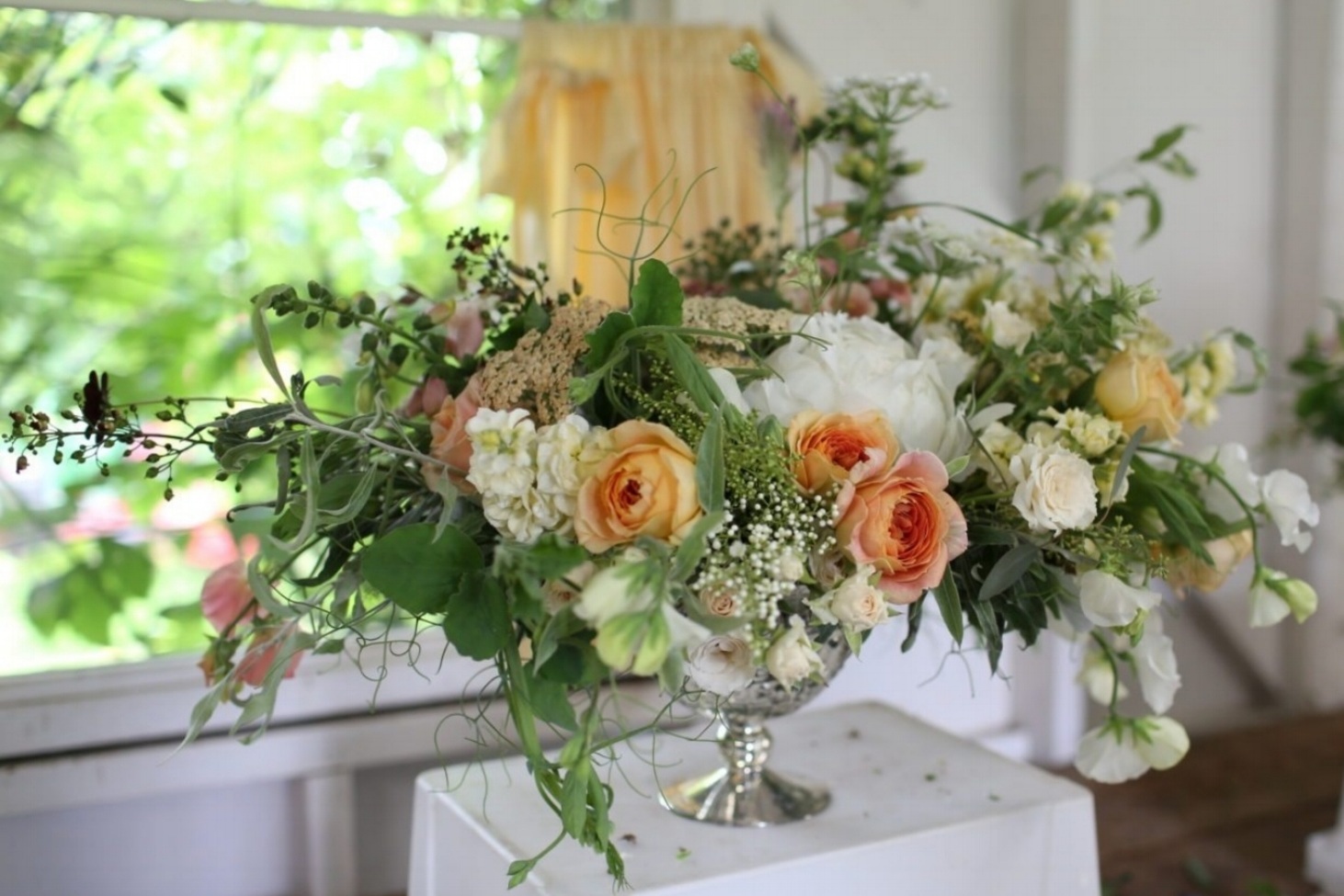 $160.00/ea - Large, dramatic arrangement, perfect as a pair to frame the front of ceremony or alone on display table. Measures 28-32" wide by 24"-28" tall…or can be upright instead, to place at the base of a chuppa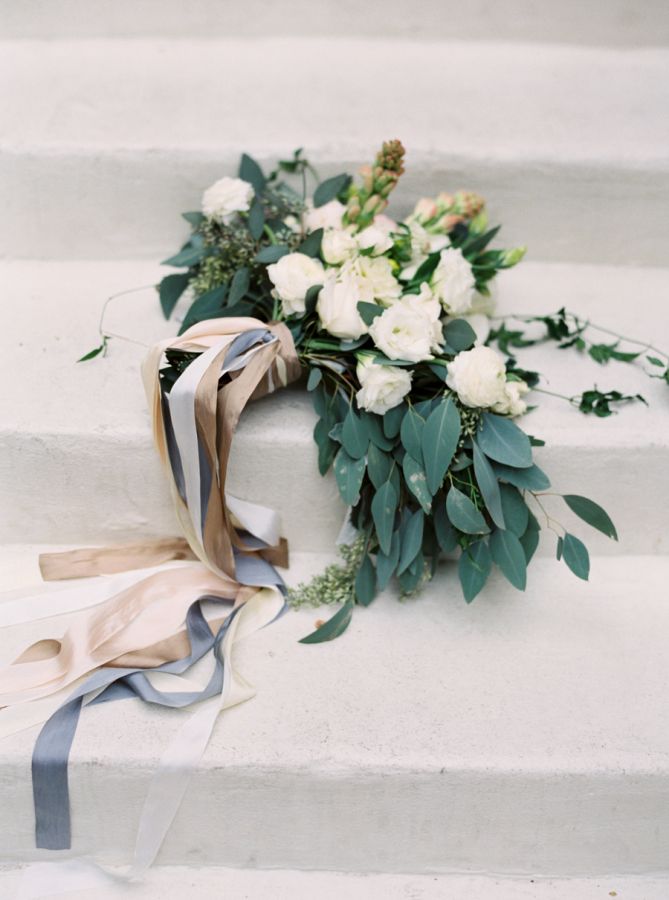 Flowing streamers for personal bouquets. - Our favorite!
$10.00/ea